Korean Rice and Breakfast
by sharon
(british columbia, canada)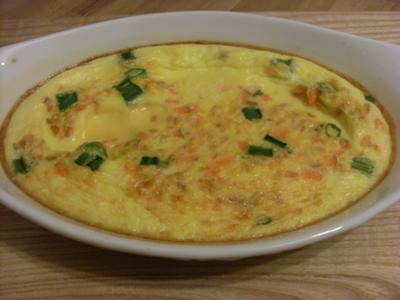 Gaeran Jjim
There are so many kinds of rice available, which kind of rice do you use in your Korean recipes?


Also, do you have a recipe for the basic breakfast rice cooked with egg? I have a Korean homestay and she is missing her food terribly. I want to try to cook some of her food.
Thanks so much.
Sharon Snell
Luna
The most common rice used in Korean cooking is medium grain varieties, these are slightly more sticky and definitely tastier than long grain rice (Which is the most common rice in western countries). However you may find it very difficult to find as for example in England I have never seen medium grain varieties outside of my nearest Korean super market.
A good substitute is short grained sushi rice or koshihikari rice, more popular as it is used to make sushi, cook with a touch less water than recommended and this will give you a tasty rice.
Koreans tend not to eat long grain rices like Basmati and Jasmine rice.
Korean Breakfasts
A Korean breakfast is very simplistic and uses typical Korean staples like rice, eggs, tofu and bean sprouts.
A simple breakfast with egg can be made in a couple of ways, simply serve rice with an egg cooked on top.
You could also make a "gaeran jjim"
which is pictured at the top. This is a steamed egg dish:
Put an Egg in to a small bowl, a desert dish (souffle dish) is good for this. Place above a saucepan that has boiling water in it and allow to steam for about 5 to 10 minutes, and serve.
Other common dishes at breakfast are Doenjang soup, Egg soup, side dishes and sometimes bulgogi. Koreans tend to have hot food at every meal.