Korean Noodles:
Home Made v Instant Delight
Home Made
The saying home made is best I believe is never truer than with Korean Noodles, South Korea may produce probably the best instant noodles but for me its the home made dishes which are the best.
I am putting together an ever growing list of noodle recipes which you can make at home, Noodles are a staple in South Korea similar to rice. When you don't fancy rice, have a dish with noodles instead!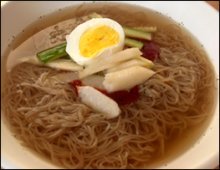 Naeng Myun is a cold noodle dish that originates north of the border in North Korea. It became popular in South Korea following the Korean war, It's ice cold, can be spicy with a tangy taste, great for a summers day.






Japchae Noodles are unique and famous. The noodles are made from sweet potato starch and called glass noodles, these have a very different texture and taste to ordinary noodles.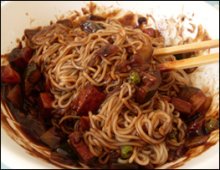 Jajang Myeon is a common noodle made using black bean or Jajang sauce, these noodles are not spicy and I find my kids love to make a mess eating them.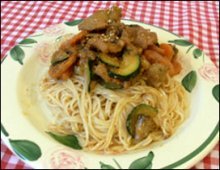 The Noodle dish uses the famous Korean dish of Jeyuk Bokkeum, but this time served with noodles for a simple and quick spicy dish. The pork gives a great texture and makes sure this dish is very filling.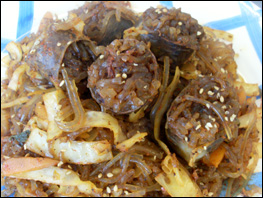 Sundae Bokkeum is a noodle dish which uses the Korean Sundae, as its main ingredient with added vegetables. It is hot and spicy and the sausage makes it a very filling meal.







Spicy Spaghetti noodles are eaten cold and great in the summer. Spicy yet refreshing these noodles are very simple to make and I am sure you will enjoy them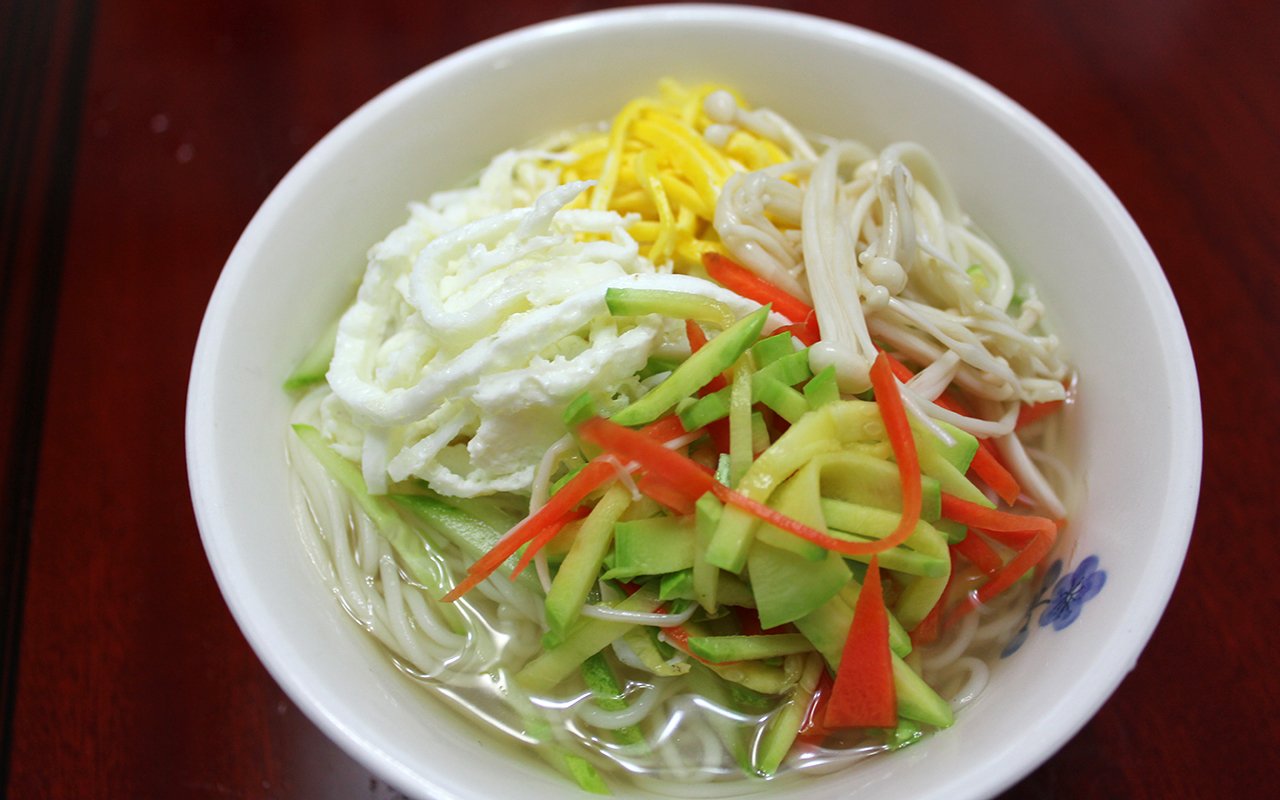 Janchi Guksu is a Korean noodle dish traditionally served at celebrations. 
Bibim Guksu is a cold, tangy and spicy noodle dish enjoyed throughout summer in South Korea
---
Instant Delight
Korean Noodles Come in a variety of different flavours, and make a great lunch or a quick tea. The Spicy Shin ramyun is great in the cold weather and will warm your whole body up. Chapagetti is a black sauced noodle with a nice simple flavour. There are also kimchi noodles and seafood flavoured noodles which are unique to korea.

In this section I cover the different types of noodles and how they are cooked, Normally the instructions are in Korean so this should help you get the best from the noodles. I will also show you some special ingredients that will improve the noodles to!
I will cover some of the instant noodles that are available, before going in to some recipes you can make up from scratch at home.
You will find Korean Noodles in a lot of Oriental or Asian supermarkets, if not some are available from my shop.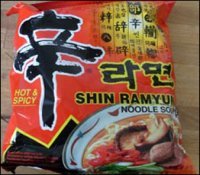 The first of the instant Korean noodles is the spicy Shin Ramyun, two popular flavours are 'Hot and Spicy' and 'Seafood and Spicy' These noodles take a few minutes to cook and are very hot. Great for lunch on a cold winters day.






Chapagetti is a noodle with a very unique flavour, made with black bean sauce, it is not spicy. This noodle does need to be cooked differently so I have provided detailed instructions to make sure you get the best taste from this.







U-Dong flavour noodles have a nice slightly seafood flavour, these are very mild in terms of spice, and are easy to cook and great to eat.







---