Korean Snacks And Desserts
In South Korea we have a range of snacks that we enjoy throughout the day, some of these are great to eat and I have listed some with recipes below.
A normal Korean dessert would consist of fresh fruits like Korean Pears, Melons, Clementines etc. However we have some desserts and treats that we enjoy on special occasions.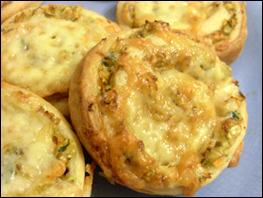 Vegetable Bread is a great snack for picnics, it's delicious and can be made in batches and stored in the freezer for when needed. Everyone who has treid this loves it!







Homemade Green Tea Ice Cream is delicious, A unique Ice Cream flavour that is popular in South Korea. It is simple to make as I only use milk, sugar, double cream and Green tea powder







Mattang is a traditional Korean dessert made from potatoes and sweet potatoes, covered in a sugar syrup this is quick and easy to make at home and great for kids.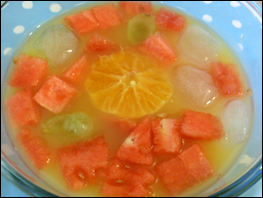 Hwachae is a sweet Korean punch, made from fruits and flower petals. Great in the summer as its ice cold and very fruity.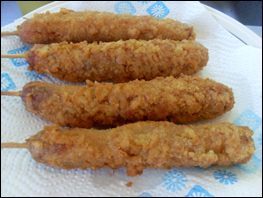 Korean Hot dogs are a common snack found on the streets of big cities like Seoul. A fusion dish that is simply a deep fried and battered sausage in a stick.
---