All About Korean Foods
The popularity of Korean foods is growing all the time, the food is famous for being hot and spicy, having an array of unique and delicious flavours, and also being very healthy.
Here I have compiled information about South Korean food, Some of these foods are difficult to make so I haven't been able to put together an at home recipe, but if you ever get to a Korean restaurant or South Korea these are definitely worth trying. Hopefully the information here will get your taste buds tingling.
• I have also written a piece about what makes Korean food so healthy, it is certainly worth reading.
Information about Korean Foods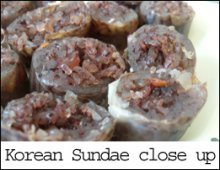 The Korean Sundae is the Korean Sausage, it is similar to black pudding however it also contains noodles. To make this at home you would need some sausage making equipment, However if you get the chance to eat this it is delicious.





Gopchang Jeongol is one of the most unique Korean foods, combining a chewy texture, with a well flavoured broth mixed with a lovely warm spice. It is not easy to make yourself but I recommend you try this if you ever get a chance at a Korean Restaurant.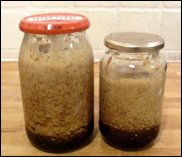 The Bulgogi sauce helps set South Korea's food apart, it has a fantastic flavour and once you have tried it I am sure you will be coming back for more. Find out about the history and benefits of this great dish.






Galbi refers to the famous Korean rib dishes, often cooked on a Korean barbecue. This food is very popular and taste great alongside other dishes.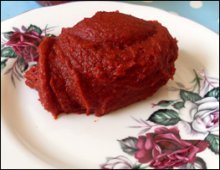 Here is my Home made Gochujang recipe: The staple sauce of South Korea, gochujang is spicy and sweet and you will see me use this throughout my site and in many Korean recipes
---
Return to Korean Food Home page