Korean Soups
Great flavours that are easy to make.
I am putting together a collection of traditional Korean Soups recipes, I will show you how to make them (which is really easy) with pictures and easy to follow instructions. Soups are very common in South Korea, we eat them all year round and you will not see many meals without a soup accompanying the main dishes.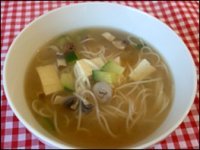 Miso Soup or Den Jang Jiggae is one of my favourite Korean soups, it is made with soy bean paste (bean curd), just add some tofu and vegetables and you are done, you can turn this in to a main meal by adding some rice noodles for the perfect instant food.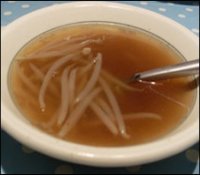 Beansprout Soup is another soup which I love, it has a very light and delicate flavour, with the crunch of the sprouts. I enjoy this along with main dishes like Kimbap, Bibimbap and spring rolls.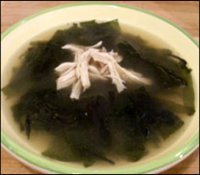 Seaweed soup is commonly eaten is South Korea, especially after child birth. It is believed that this soup cleans the body and helps create red blood cells, it is literally referred to as the protein of the sea. I normally make this soup in a large batch and use it to create side dishes and a cold soup.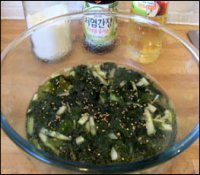 This Soup is perfect on a hot summers day, Served cold with a sour taste, the seaweed and cucumber combine for a soup that is very Korean and very unique. This soup is very different to the the seaweed soup above and definitely worth trying.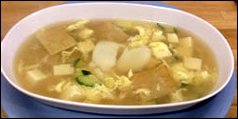 A soup that tastes like a delicate egg. This soup has a unique and delicious flavour, Light and simple it makes a great lunch or a good side dish. I enjoy this with rice for a quick and healthy dish.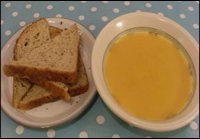 Butternut squash soup is a real winter soup, making perfect use of winter vegetables and bringing a hearty warm flavour to the kitchen. Not unique to South Korea but this is a soup I enjoy.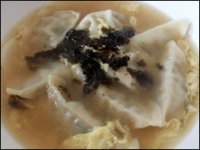 Rice Cake Soup known as ddukguk is a traditional dish eaten to celebrate the Korean new year (same as the Chinese). It is made from stock with thinly sliced rice cake and topped with seasoned seaweed paper and sliced egg.







---