Easy Korean Recipe's:
A collection of authentic Korean Food
My Korean Recipe collection, is an ever growing list of Korean food recipes, These authentic Korean recipes can be made at home, I believe that with a bit of practice you can become an excellent Korean chef, infact as you will see my Korean Food Recipe are actually very easy to make at home and you can be impressing your friends in no time at all.
I have where possible with all my recipes used ingredients that can be bought from most supermarkets, however some Korean recipes use some special Korean sauces like gochujang, these are available from most Asian supermarkets.
Please try to make my Korean Food Recipes, have fun and tell me how you get on, I am happy to answer any questions you may have.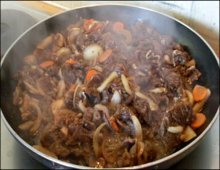 Bulgogi (Korean Beef), is one of Korea's most famous dishes. It is a beef dish that is marinated in the Bulgogi sauce overnight before being fried in a pan and served with rice and side dishes. Delicious! It's quick and simple and the sauce can be used with so many other meats aswell.





An easy alternative to this dish is to use chicken legs or wings, using the bulgogi sauce marinate the chicken and roast in the oven, simple! This sauce is so versatile and you will see variations of this throughout Korean Cooking, You will also see many variations on the actual sauce throughout South Korea. Once mastered you can experiment and make your own authentic Korean recipes.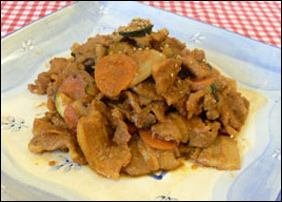 Jeyuk Bokkeum or Spicy pork is a Korean food recipe that contains sliced pork belly,and is coated with Gochujang, it's warm and spicy and is a great compliment to Bulgogi, in fact the Korean barbecue will often have both these dishes together. I add vegetables to make the dish more healthy.




Bibimbap is a delicious vegetable and rice dish flavoured with the famous gochujang, Simply fry some veg and add to a bowl of sushi rice and add the sauce, delicious. This is a famous and popular Korean Dish that is very healthy too.





Korean pancakes make a great lunchtime snack, or can go with a main dish. Made with flour and vegetables, and fried in a pan. Quick simple and delicious.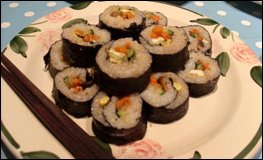 Kimbab is not unlike Japanese Sushi, However instead of using raw fish we use meats, vegetables and Kimchi as well. we call it Kimbap (Seaweed Rice), I have put together several different combinations. The look great, really healthy and are simple to make once you know how.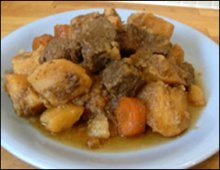 I find slow cooking beef is great for busy weekends, When you have little time for preparation. All you have to do is cut up some vegetables and chuck it in to a slow cooker with some meat, add some sauce and leave it to cook, Very easy to make.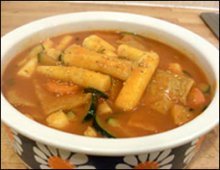 Walking along the streets of Seoul you see stalls everywhere of people selling freshly cooked food. This is a very authentic Korean recipe. Ddukbokki is the most popular food sold, it is very spicy and would cost you about 50p in South Korea.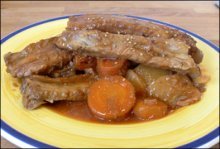 These spicy ribs are delightful cooked in a typically Korean way, nice and hot, the meat is succulent and the vegetables complete the dish. This dish gets the best from a slow cooker allowing the flavours to infuse.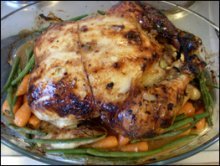 A real twist for the Sunday Roast is my Korean version, Taking a whole chicken, I stuff it with mince and flavour using Soy sauce and Honey. Served with your normal roast vegetables, this will really impress your guests!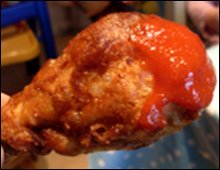 Korean Fried Chicken is a great Korean styled recipe, growing in popularity the spicy dipping sauce is what makes this dish stand out. I have used just chicken legs with a homemade sauce and batter to make this delicious dish.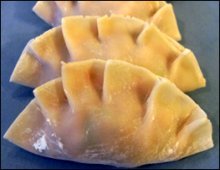 Korean Dumplings known as Mandoo are delicious and very authentic. Popular street food in Korea these are often enjoyed at special occasions such as New year and Thanksgiving, dumplings can be fried, steamed or boiled and can be eaten with most other foods.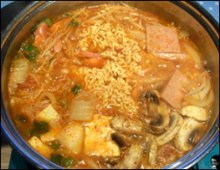 Budae Jjigae is a Korean fusion dish that is a mix of Korean foods, and tinned western food like spam, sausages and baked beans. Originating around American army camps following the Korean example, this is a great example of Koreans putting there mark on ordinary foods.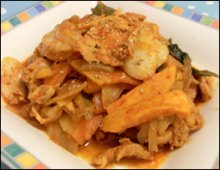 Dak Galbi comes from Chuncheon and is a spicy chicken dish, it is very different from the short ribbed barbecue dishes of the same name. An authentic Korean dish that you can definitely enjoy at home.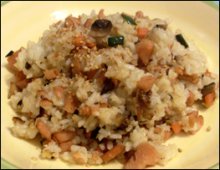 Korean fried rice or Bokkeum Bap is a healthy rice dish. Fried in a bit of oil with vegetables and meat this is a great dish when you are on the move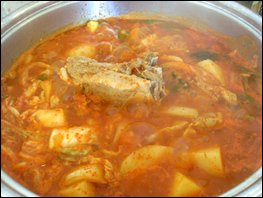 Gamjatang is a traditional spicy pork bone soup. Made with pork spine and potatoes, the work that goes in to this is richly rewarded with a delicious meal.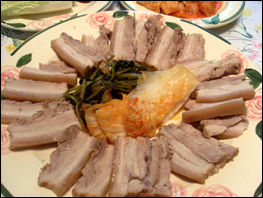 Bossam is a common Korean wrapping food, made using boiled or steamed pork belly it is usually enjoyed wrapped in Kimchi. Koreans often enjoy this with beer and will probably order this from a Bossam takeaway.
Soondubu Jjigae is a very popular spicy stew, made with Silken tofu. It has a typically Korean spicy flavour but it has a unique texture and the tofu literally melts in your mouth.

Galbitang is a traditional Korean soup made with beef short ribs, radish, onions and other ingredients.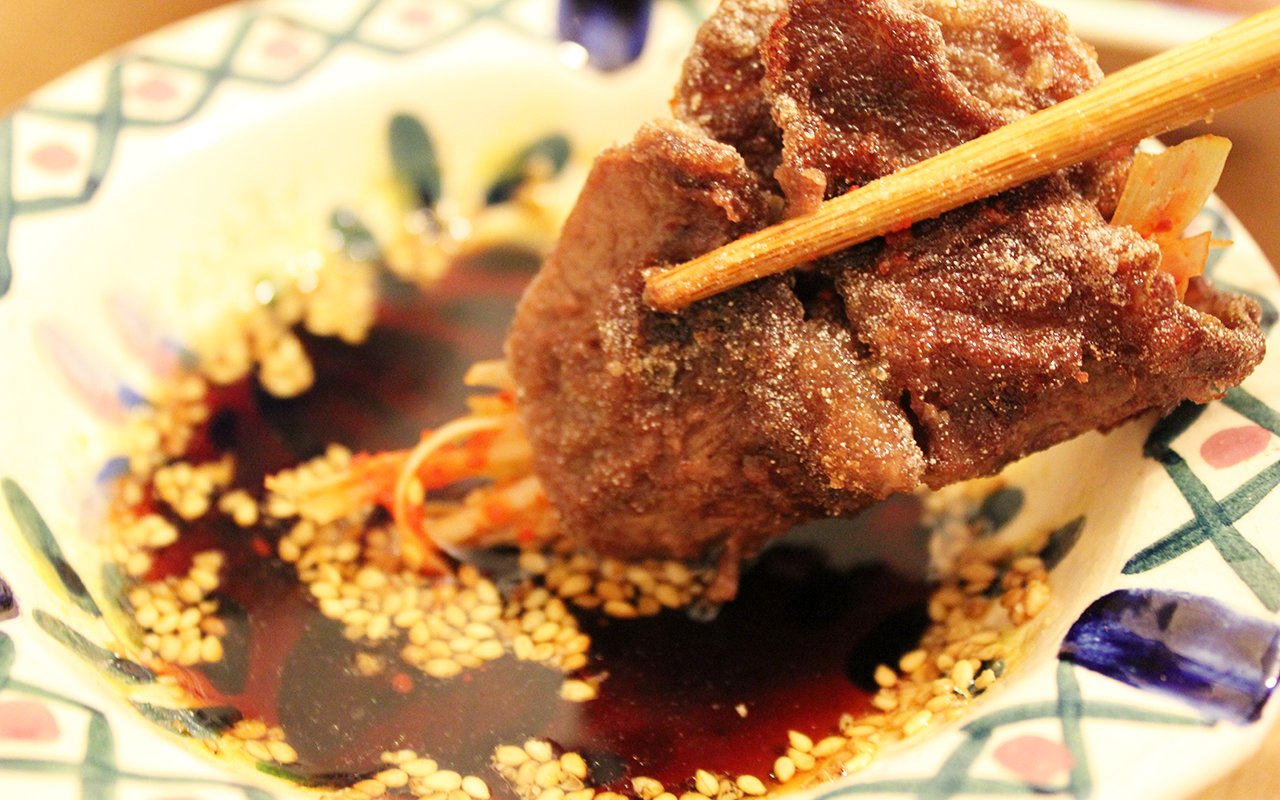 Chapsal Bulgogi is a crisp beef dish made from beef cooked in rice flour.
---
Return to Easy Korean Food Home