Korean Fish Recipe
A collection of authentic Korean fish recipes
Fish is used extensively throughout Korean cooking, as South Korea is surrounded be a lot of sea fish has a rich and natural history. This collection of Korean fish recipes includes some traditional and modern fusion dishes, and as ever these will be easy to cook at home and great to eat.
The fish recipes will cover most types of fish, including shellfish and mussels, some dishes will be traditionally spicy and there is a huge range of flavours, enough to suit everyones pallet. These recipes will be added during this year.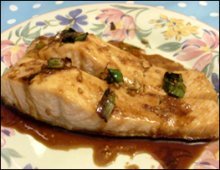 Bulgogi Salmon is a Korean fusion dish, which combines salmon with our famous bulgogi sauce with great results. I have cooked a spicy and non spicy dish and this is a great way to enjoy fish with an authentic Korean flavour.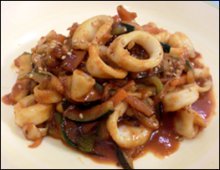 Ojingeo Bokkeum is a spicy fish dish, Hot sliced squid in a delicious sauce with vegetables. It is popular throughout Korea and great for people who love spicy food, very similar to Jeyuk bokkeum.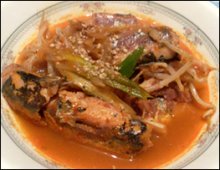 A fish jeongol is a hot and spicy Korean fish stew. This dish can make a great centre piece and great for showing off your Korean cooking skills yet it is very easy to make and tastes great.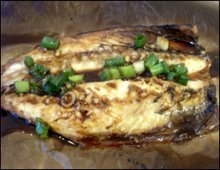 Godeungeo Gui which is grilled Mackerel is a very popular fish dish, common throughout South Korea as its tasty and cheap.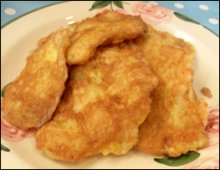 Korean Pan Fried Cod known as Saengseon Jeon is a simple, quick and very common dish. This recipe can use any white fish and you can also substitute in vegetables that you can make in to side dishes, these types of dishes are known as jeon which is fried with flour and egg.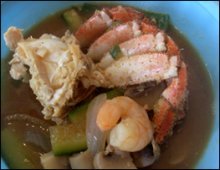 Try making this crab soup recipe at home, Crab is a great tasting meat which i enjoy whenever I am by the coast and the smell of seafood is in the air, a great soup when friends come round in the summer.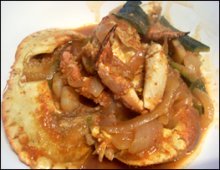 If you fancy something hot, try this spicy crab soup Taking my delcious crab soup a step further and making a really hot soup to go with it. This soup has a real kick to go with the great tasting seafood.
Hot and Spicy Octopus, Nakji Bokkeum is a hot, tasty and healthy dish combining lean octopus, plenty of vegetables and gochujang sauce. Its chewy and delicious.
| | |
| --- | --- |
| | Stone Clam side dish is a common winter side dish in Korea. |
---