Korean Sauce Ingredients
by Rini
(Malaysia)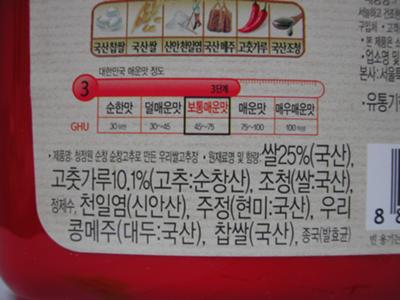 Gochujang
Hi,


Can you help me to translate the ingredient list from the label (as attach)? I'm Muslim and can't eat certain ingredient.
I got these items from my Boss when he went to Korea last week. I'm desperate to know coz I want to make my own Korean dish, can't wait any longer. Hope you can help me on this, plssss???
Luna:
From what I can make out from the pictures you have 1 tub of gochujang and ssamjang and 2 doenjang, although some of the pictures aren't of the ingredients I can give you as follows:
Gochujang Ingredients
Corn Syrup
Water
Wheat flour
Red Pepper Powder
Wheat Grain
Salt
ethyl alcohol
Garlic
Onion
Rice Powder
Monosodium Glutamate
Seed Malt
Doenjang Ingredients
Water
Soybean
Wheat flour
Salt
Yeast
Wheat bran cultured with aspergillus
Ssamjang Ingredients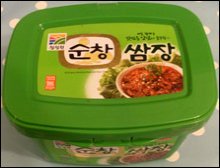 Soybean
Flour
Fermented Soy
Corn Malt syrup
Red Pepper Powder
Salt
Water
Flavour Enhancer (E621)
Mustard
Glucose
Garlic
I hope this is what you are looking for and good luck cooking Korean food, I would love to see some pictures.
Luna